College Admissions Consulting Services
---
Invest in Yourself...Invest in Education!
College application is a once-in-a-life-time process. Whether you are a student or a parent, the entire college admission process can seem mysterious. Admittedly, excellent GPAs and SAT scores alone do not guarantee seats in top colleges. Successful applicants need strategies and compelling essays to convince colleges that you are the right fit. At a senior high school level, this application process might add stress to many students and parents.

At myCollegeThinkTank/MBAThinkTank, we combine our rich experience of the admissions experts with our record of success to help you win an application from the college of your choice. We work with high school students and their parents to lessen their stress in a complex application procedure.

You'll be required to attend our Profile Enhancement Session (PES). Our consultants will evaluate your strengths and weaknesses and advise customized action plans to boost admissions chances for your case. Please call to schedule your PES with us today!
---
Package that suits your needs:
Interview you to know who you are
Advise on the college selection to reach your maximum potential
Guide you to pursue activities to improve your candidacy
Lay out strategies to win admissions
Work with you throughout the application process
Counsel you how to write powerful, well-reasoned application essays so you can get into top universities with your polished skills: we are not affiliated with any university or high school
---
Words from our clients
"I want to thank myCollegeThinkTank consultants for helping me throughout the entire application process. Your knowledge of what each school looks for is insightful. Maintaining a good grade while applying to colleges can be extra demanding but I did them both with your help. Now I have a problem deciding between Stanford and MIT, which is a nice problem to have. Thank you so much!"
Admitted to Stanford and MIT (undergraduate)
---
"With my SAT fell hundred scores below average, I never thought of applying to Ivy League universities. But myCollegeThinkTank consultants boosted my confidence and gave strategic advice for me. More than counseling and essay reviewing, they gave me confidence that I can do it. And I can do it...I got admitted to Columbia."
Admitted to Columbia
---
"My mother wanted to pass a thank you note to you. It's really like a dream comes true to me. Thank you very much for your hard work. We are so happy and excited!"
Admitted to Cornell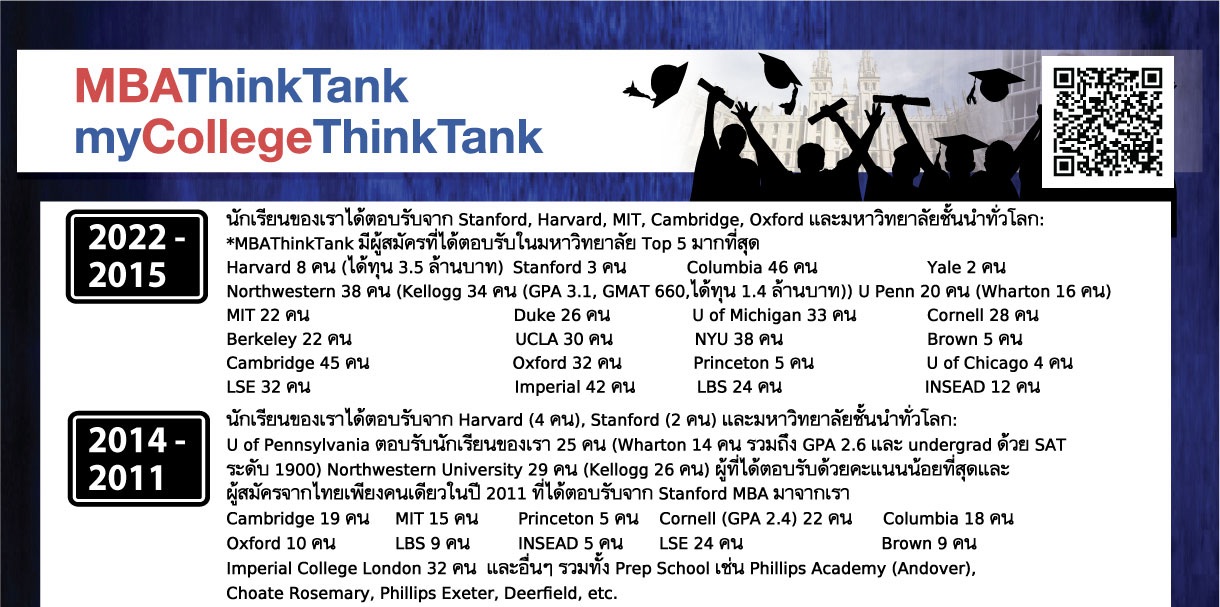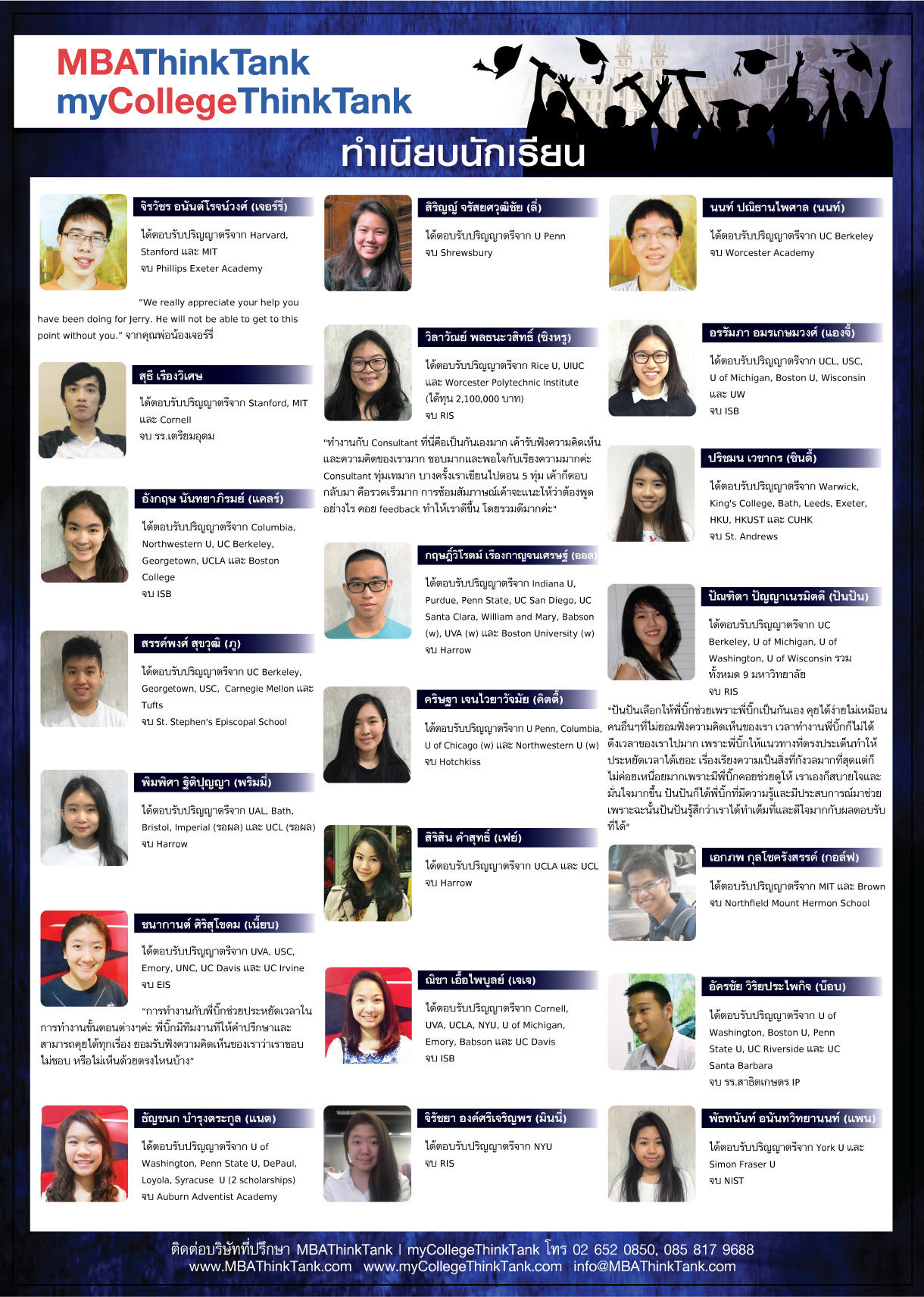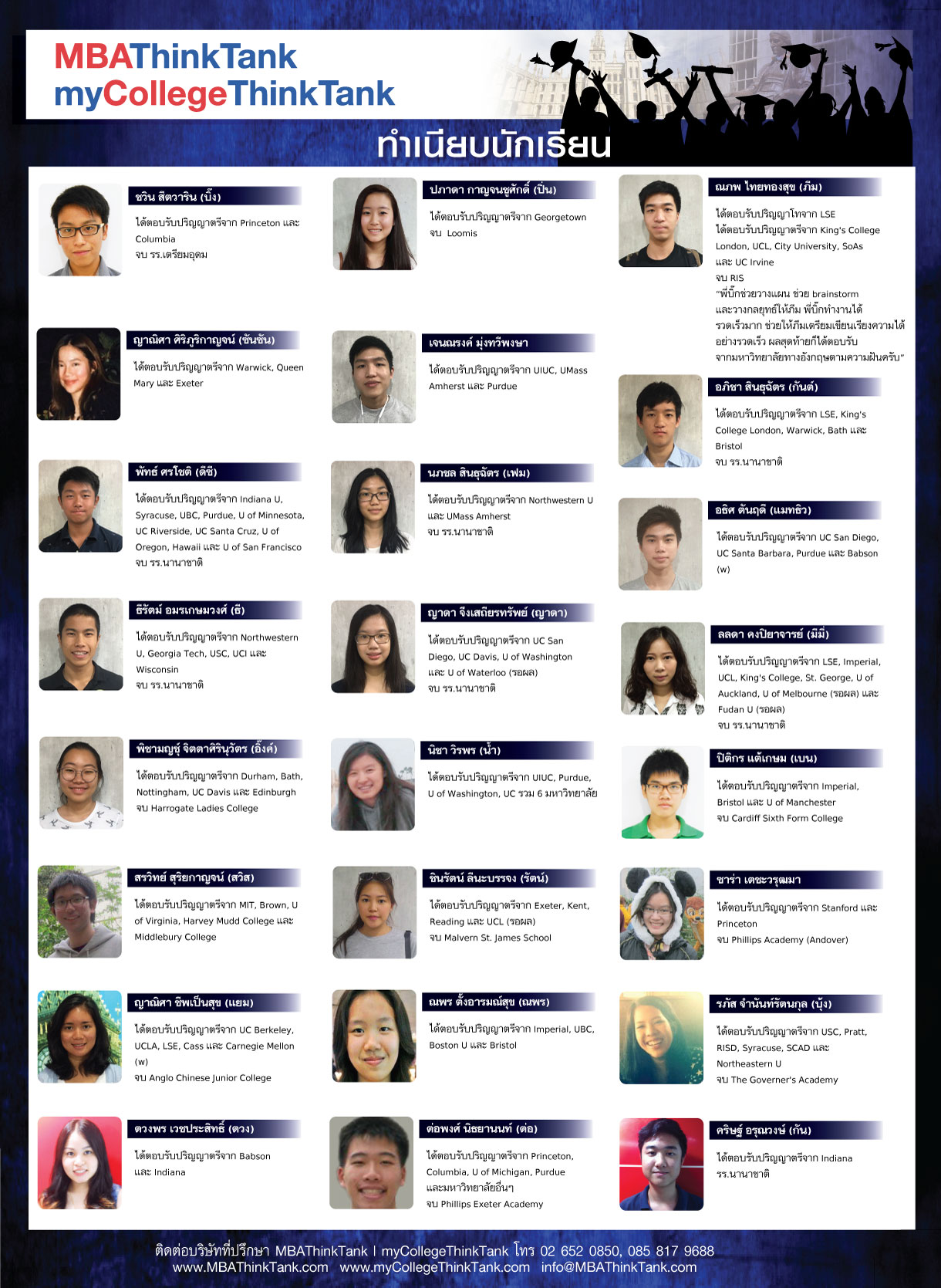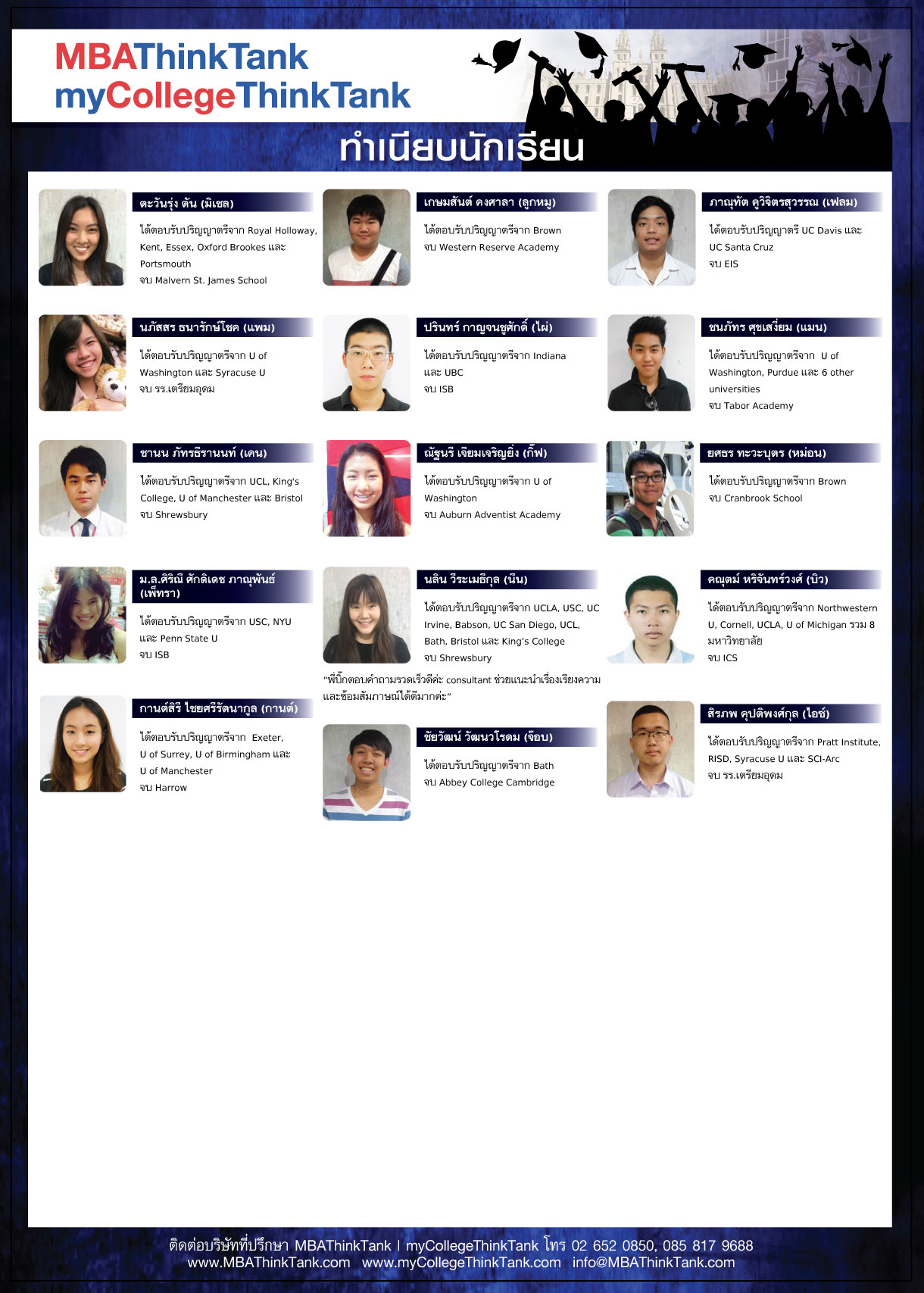 Our consultants work together with applicants and their families to lessen stress in an admission process.
TIP
You may start as early as June to prepare yourself for essay writing and application process.